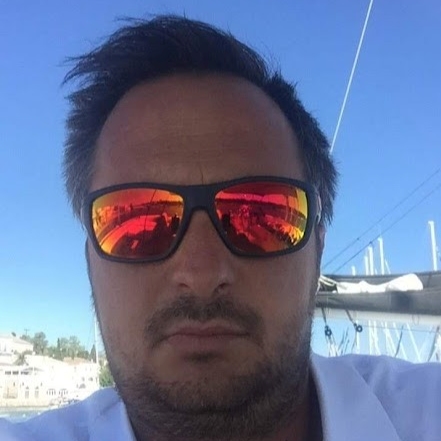 Amfitriti Sail was created in 2003 by Dakis Ioannidis, wanting to express his passion for the sea and sailing, after 15 years of participation in sailing competitions with dozens of distinctions, both in national championships and in international organizations.
having obtained the title of certified teacher from the Hellenic Sailing Federation and at the same time from IYT International Yacht Training Worldwide, he decided to expand Amfitriti Sail in other areas besides the competitive one and to deal with the sailing school and marine tourism.
He was involved in the sailing school in Patras and in several sailing clubs of the territory and continues even today, in order to introduce his students to the sport of sailing, imparting his inexhaustible knowledge and turning the world into a misunderstood sport that was previously considered sport of the rich.
Sail with us Sail with us Sail with us
At the same time he expanded the capacity of his company by equipping it with high standards, modern and beautiful navigable boats and guided by safety and respect for customers, he himself, his associates and his staff, maintains, renovates and renews them every season, so that our customers have the maximum security and experience during their holidays.
In all these years of dynamic presence, our company records remarkable elements of development and upward trend in the field of boat chartering and this is due to our customers, who choose us every year and recommend us without reservations.
Our path so far gives you the luxury of not wasting your precious time searching
An excellent experience at sea from Amfitriti Sailing, with qualified staff ready to serve, to help where needed and to solve any questions. Great service from boarding to disembarking. I recommend it without reservation and with closed eyes.
Konstantinos Ath
An incredible sailing experience delivered by people who know the stuff! Very easy communication with the managers! They provided more than what they promised and were very helpful! We went last summer with my friends and we had a blast! We intend to make our holidays like this every year now!
We spent a wonderful week at sea, with safety and freedom to do whatever we wanted. I highly recommend. Unique experience 2
An amazing experience, first time with 2 young kids, we felt absolutely amazed, safe and lucky to have such skilled, clever, easygoing, really nice and interesting professionals "showing us the ropes". Wonderful routes, flawless organization, super fun, great skippers!
A wonderful experience with the highest professional sailing experts who keep the boats in the best possible condition, kind and intelligent skippers who do everything for the convenience of the customers. Will be back again!
to ensure you a safe and comfortable trip with all kinds of support, even during your trip because for us the customer is the focus and our primary concern is happy customers.